Boston Markets Healthy Choices To Choose From When Fast Food Is A Must.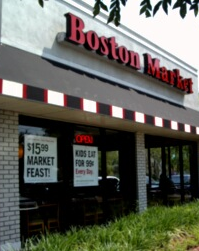 Have you ever needed that full course dinner prepared really fast.
Boston Market
is a great place to get great-tasting home-style meals you can feel good about eating and serving to your family, friends, or guest. And if your interested in Boston Market healthy choices, they have some great nutritional meals to choose from. Boston Market also offers sameday on-line catering services which is very convienient especailly when time is an issue.
Boston Market was originally known for their rotisserie chicken, and tasty side dishes, and have since then expanded its menu to include a wide range of foods we are going to be talking about today. And as you guys here are Ready Your Abs know, the focus is nutrition. We will focusing on what Boston Martket healthy choices are best for us in regards to colories and fat content.
There's a saying that goes "if you want to eat healthy, you have to cook it yourself". Well if cooking yourself isn't an option, and eating fast food is must, Boston Market is about has healthy as you can get. Remember eating fast food is not ideal for good weight loss, but if we must do it, lets do it as healthy as we possibly can.
INDIVIDUAL PLATES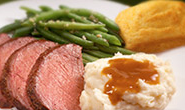 Boston Market offers
entire meals under 550 calories
with a great mix of healthy vegetables. If low calorie healthy entire meals are what you're looking for, lets start with our Ready Your Abs Boston Market healthy choices meal recommendatoions. There are a total of 6 individual plates that are under 550 calories. We are going to focus on the top three in regards to low calories and low fat content.
Our Individual plate reccomendations...




LUNCH COMBOS
Boston Market also has a great selection of healthy choice lunches that will help you keep you under 500 calories, while eating healthy at the same time for lunch.
Our Boston Market Lunch Combo recomendations...



Download Boston Market Nutritional Information
Back To top of Boston Market Healthy Choices page