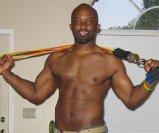 William Agnew -
Personal Trainer
NEW WORKOUT VIDEOS ADDED!

---
24/7 Customer Service (866)-480-2198 Call For Returns and Exchanges.
ABDOMINALS
---
>Ab Diet
---
>Ab Exercises
---
>Ab Equipment
---
>Ab Crunches
---
>Lower Abs
---
>Core Workout
---
>Muscle Confusion
---
>Diet Pills
---
NUTRITION
---
>Nutrition tips
---
>Calories
---
>Anti Aging Foods
---
>Diet Tips
---
>Vegetarian Recipes
---
EXERCISES
---
>Exercise Facts
---
>Treadmills
---
>Chin Ups
---
>Jump Rope
---
>Yoga
---
>Tae Bo
---
>Dumbbell Exercises
---
WEIGHT LOSS
---
>Body Magic
---
>Lose Weight
---
>BMI
---
>Body Fat %
---
->Bodylastics
---
>Whey Protein
---
>Stress
---
---
<
---
The Best Vegetarian Recipes On The Planet..Forget About Sacrificeing Great Taste For Health
Some Of the Heaviest Guys I Know Are Vegetarians...Why Is That?
This is a problem many vegetarians face. One of the biggest challenges I had with weight loss, eating healthy and being a vegetarian was how to get the protein I needed while cutting out the meat products. I gained 15 pounds in two weeks. So although my energy levels increased so did my weight. And what was worse is I kept the same workout routine and I couldn't keep the weight off like I had before.
Check Out The Video Below to Learn How To Get Your Protein and Stay Lean While Eating Healthy Foods.
Damn Good Vegetarian Chili Recipe...
1 Soy Chorizo link (Trader Joe's works great)
1 package Trader Joe's ground soy
1 package favorite dry chili mix
16oz favorite canned beans--- red, black, pinto
8 oz corn
16oz canned diced or crushed tomatoes (can use tomato sauce)
Diced bell pepper and onion to taste
Additional add ins
Favorite spices i.e. garlic, salt, pepper, chili powder, paprika
Small amount ¼ cup beer or red wine

1. Heat large pot with small amount of oil on med hi heat
2. Saute diced onion and bell pepper cook appx 3 min
3. Add veggie meat cook appx 3 min reduce heat to med
4. Add beans, corn and tomatoes (do not drain ) add package of chili mix stir until well mixed
5. Cover and cook appx 15 min on low to med heat
6. Taste and add any extra spices and or alcohol to suit your personal taste
FOLLOW US ON
Ready Your Abs LLC.
Promote Your Page Too


---
---
---