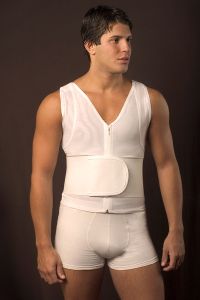 TOLL FREE USA ORDERS:

(866)-480-2198




Corsy Men White
Perfect support for back muscles.
It is scientifically designed to protect the spine and provides an effective method for reducing pain..
Functions
Designed specifically to prevent and correct annoying pains in the lower back. It protects the spine. The belt compacts the abdomen and improves positioning and shape. The design and method of applying pressure makes the back more resistant to new pain.

CLICK MORE GARMENTS BELOW