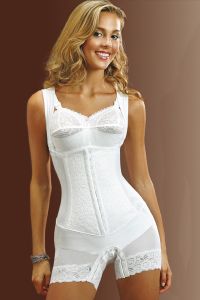 TOLL FREE USA ORDERS:

(866)-480-2198

Body Magic White
Shape your body and reduce sizes.
This garment is designed so you can truly reshape your lower body. It allows you to redistribute some of your irregularities to a more desirable area.
Functions
• Helps reduce fat in the pelvic area.
• Corrects posture and sharpens figure.
• Smooths the irregularities.
Drop 3 Sizes In 3 Minutes

CLICK MORE GARMENTS BELOW