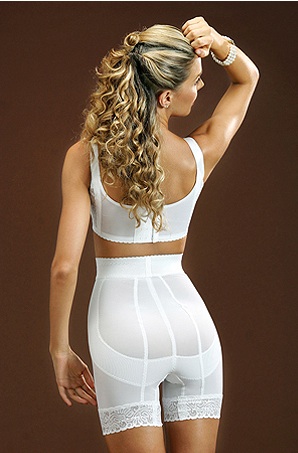 TOLL FREE USA ORDERS:

(866)-480-2198

Plus Girdle White
Flatten your abdomen and shape your buttocks.
Its main function is to support the lower abdomen and uses special reinforcements to smooth irregularities and to protect internal organs.
Functions
Applies a smooth and firm pressure to the abdomen. Repositions and smoothes any irregularities in the abdomen & crotch. It prevents fat accumulation in the crotch. It is excellent for enhancing the hips.

CLICK MORE GARMENTS BELOW