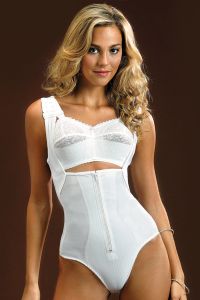 TOLL FREE USA ORDERS:

(866)-480-2198
Body Reshaper Short White
Reduce and reshape your figure.
This garment is specially designed for bodies with thin legs without fat accumulation in the hips, legs and crotch area.
Functions
Aids the spine, avoids the open rib appearance, prevents fat layer accumulations in the waist and back area, as well as accumulations in the lower abdomen an upper abdomen.


CLICK MORE GARMENTS BELOW