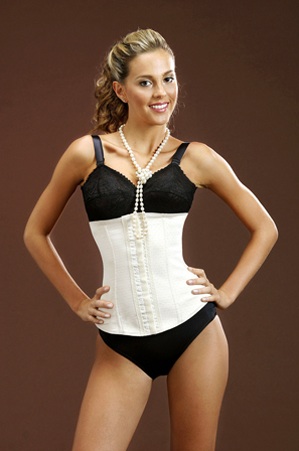 TOLL FREE USA ORDERS: (866)-480-2198

Corset Vedette Beige
Reduce your clothing sizes effortlessly. This latex is an extracted natural product from a tree (called "Serenguera") found in the rain forests of Brazil. It's combined with the natural fibers of cotton to produce an unusually comfortable and antiallergenic garment.
Functions
• It eliminates the appearance of extra weight in the back and the waist.
• It complements other reshaping garments.
• Through activation of the sweat glands, it helps burn fat.

CLICK MORE GARMENTS BELOW